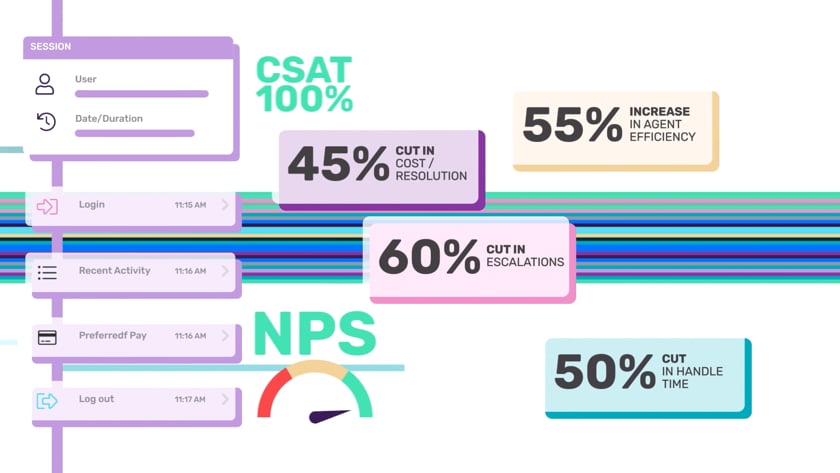 Traditional Customer Support Doesn't Work Any More
Stop wasting time using Alt-Tab across applications, and pulling reports from various tools. TheLoops resolves product issues faster, upskills agents, and provides real-time visibility across support operations.
Resolve Complex Issues Faster, Smarter
Support reps work with lots of data in many tools to identify a customer issue. TheLoops helps reps work efficiently by analyzing customer product data to recommend resolutions and actions in the tools they already use.
React quickly with instant problem discovery.

Contextualized product data brought into the tools you use.

Reduce handle time and increase 1st contact resolutions without multiple tool logins.
Real-time Operational Analytics
Deliver End-to-End Visibility and Efficiency
TheLoops removes silos and enables process improvements  for support managers and engineering leaders.
Drive alignment across engineering and support.

Monitor, report and act on every customer issue within the resolution process.

Prioritize feature requests and bug fixes.

Understand the impact of every customer interaction on the organization.
Intelligent Collaboration
Bring DevOps, Engineering and Support All in the Loop
Collaborate across the organization to resolve customer issues faster, while maintaining active state of issue resolution. TheLoops ticks all the boxes.
Continuously learn from cross-organization resolutions.

Get notified of state changes to customer issues.

Understand representative journey for process improvement.
Contextualized View of Support Issues Within the Tool of Your Choice
TheLoops integrates directly with popular ticketing systems extending your existing investments.
Upskill
Support Reps
Accelerate Resolutions
Enrich Conversations
Upskill Service Reps
Step Up to Intelligent Support Operations Today