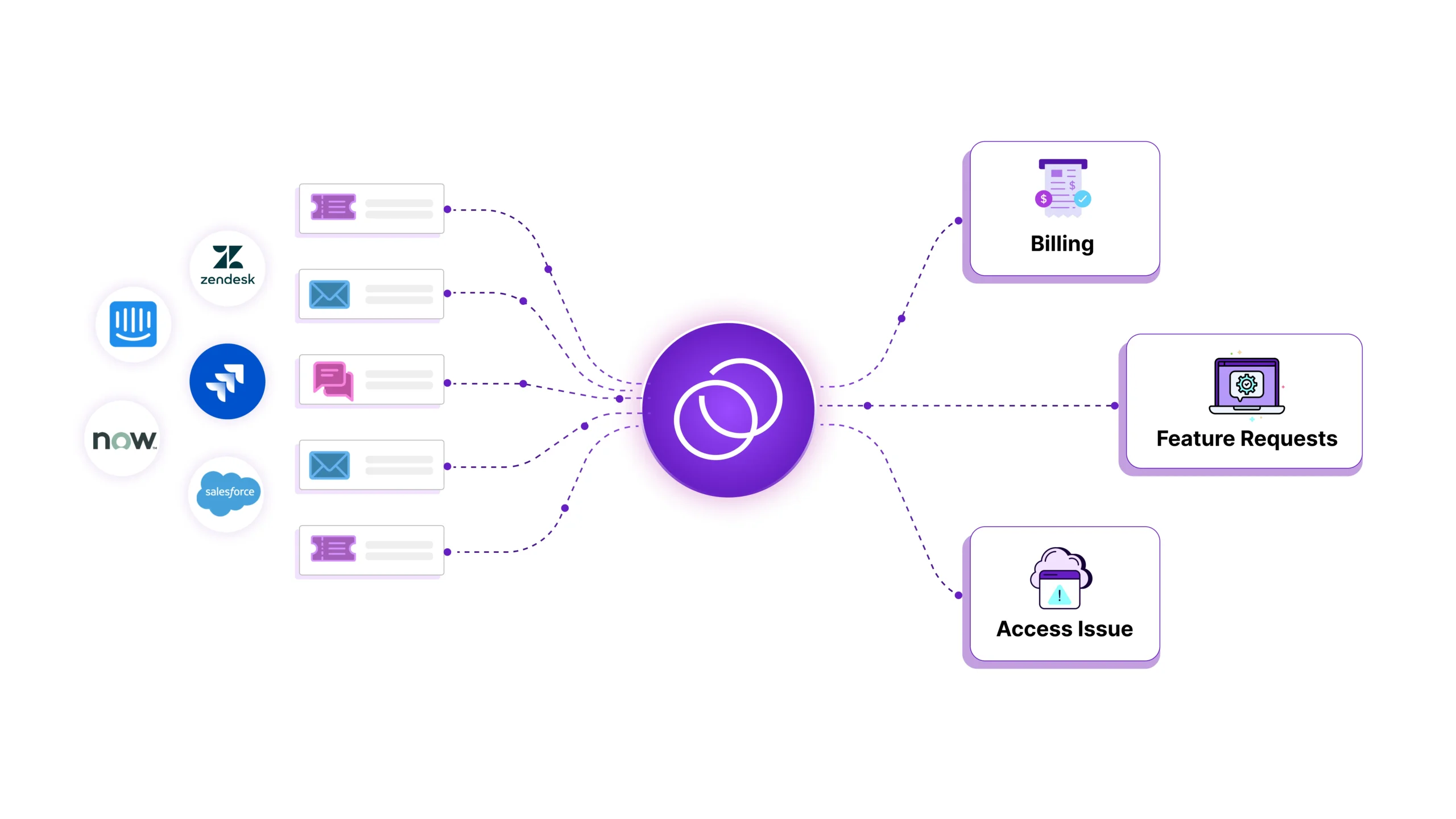 Auto-Triage
Intelligent Tagging and Routing
Say goodbye to manual tagging of tickets. TheLoops obtains insights on top case drivers through topic modeling. AI-driven routing ensures that the right cases get to the right agents based on intent, tier and skill prediction.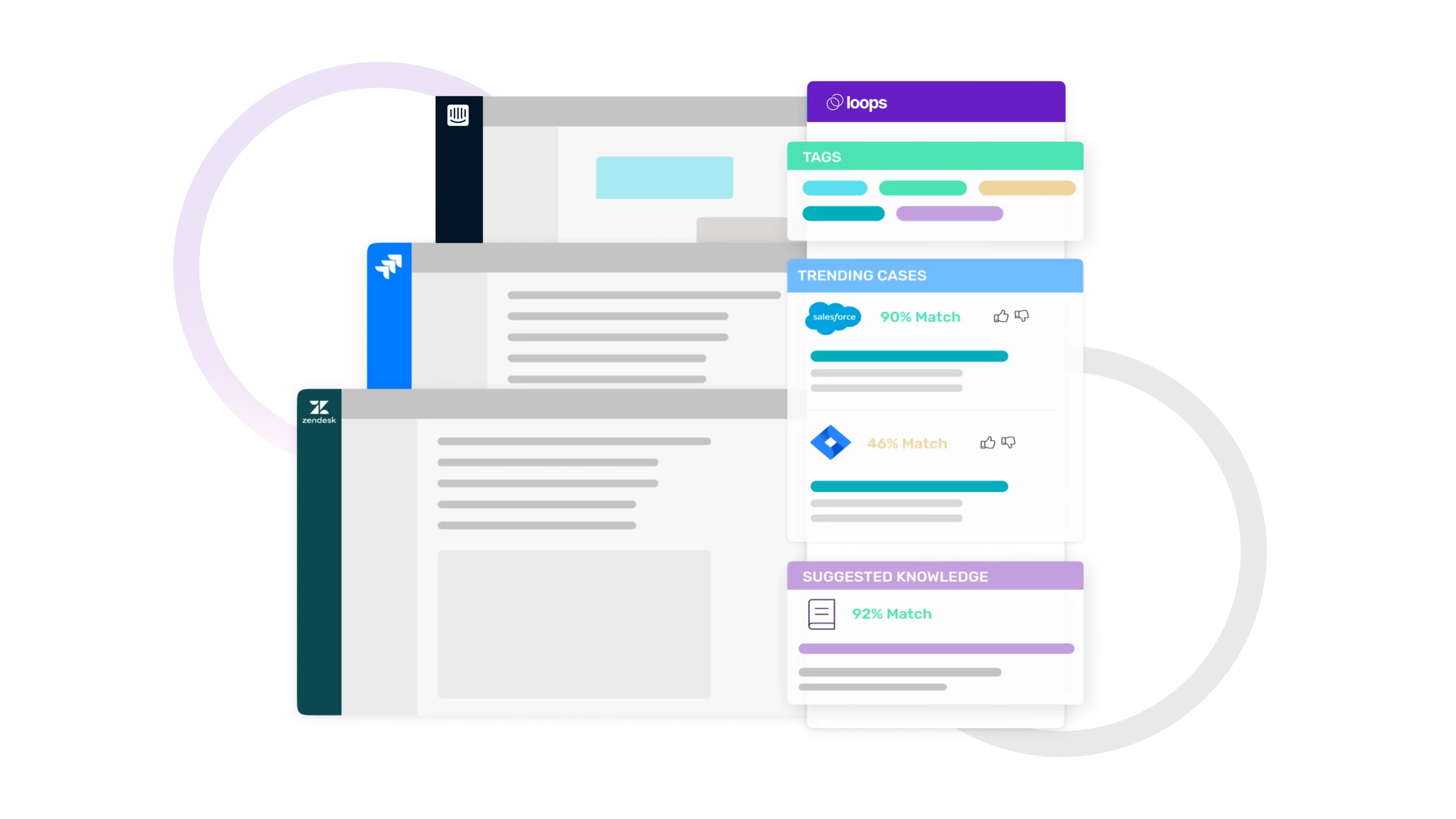 Real-time
Automated Troubleshooting
TheLoops widgets within Zendesk, Intercom, Salesforce, ServiceNow and Jira automatically surface insights and context helping agents resolve issues from their very own workspaces with precision and speed.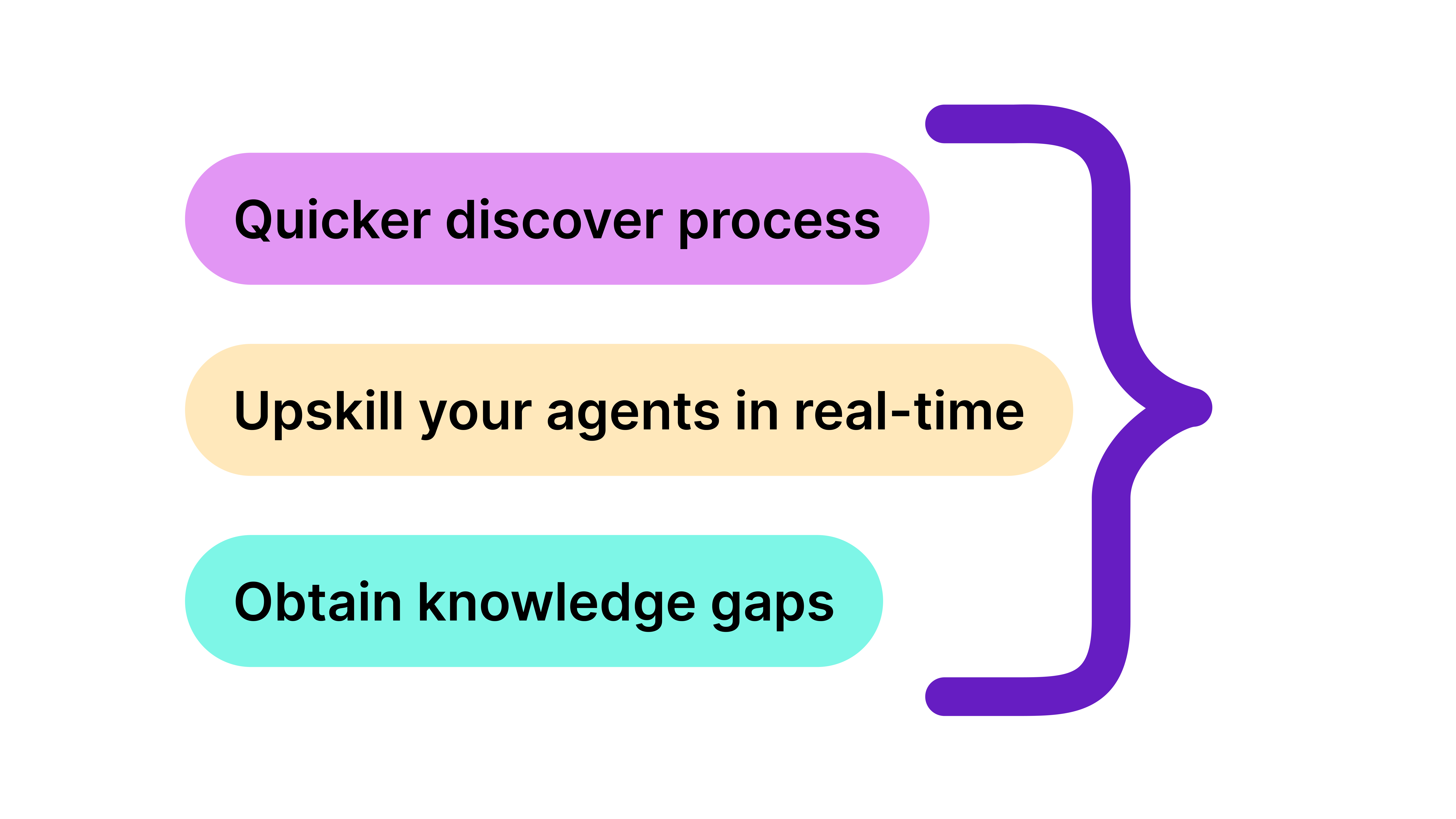 Upskill Your Agents
with GenAI
Auto-Resolution with GenAI streamlines support by offering agents past case resolution insights and trends. Summaries empower agents to promptly address customers with relevant key learnings at their fingertips.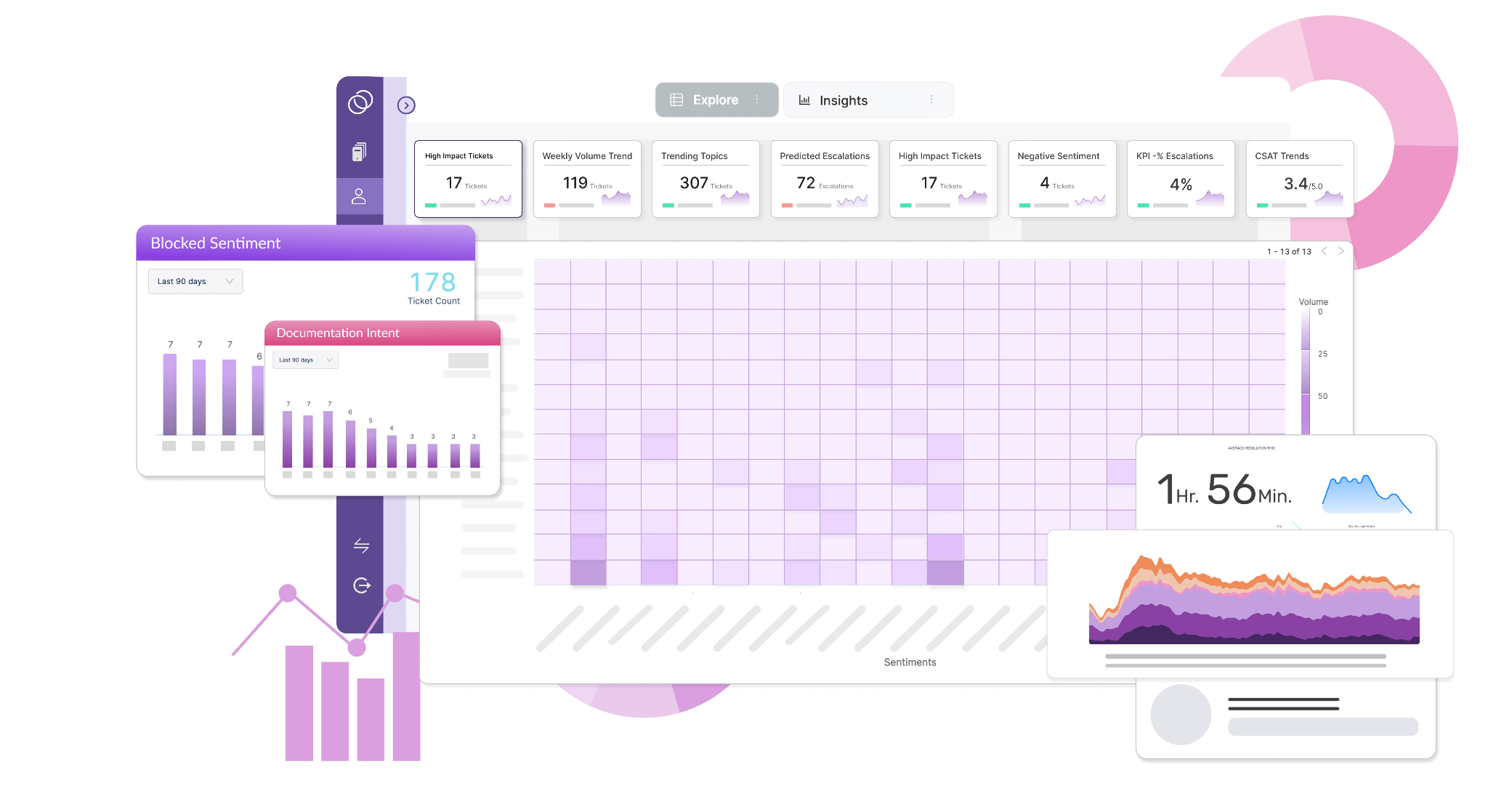 Monitor Performance

With Our Managerial UI

TheLoops proprietary views for tracking agent insights and KPIs allow you to always see handle times, impact on customer sentiment, number of escalations and more in just a few clicks.
---
TheLoops widget in Jira provides my agents with insights and recommendations to action on—leading to low effort resolutions that drive productivity. Their AI engine pulls the right knowledge articles for common issues. Searching for documentation is easier since the team does't have to open documentation separately. This is contextual, immediate, and provides our customers with faster response. 
Hanis Khaidir
Director of Support
Ready To Explore What TheLoops Can Do For You?
Our sales team is happy to connect and learn more about your needs. Click the button below to get started.