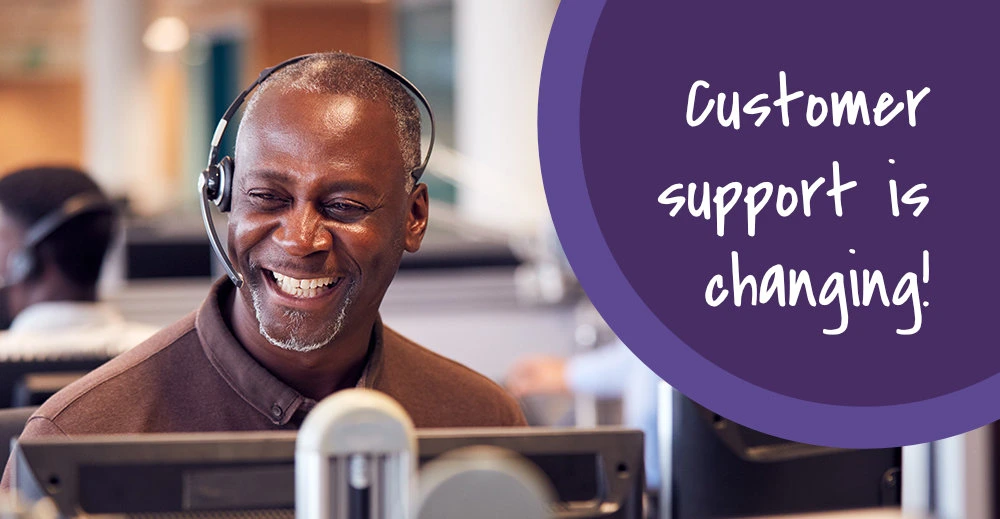 How Product Data is Changing Customer Support
In a traditional support environment the solution to upskilling support reps is to provide them with knowledge articles. This wastes product resources as experts need to document potential issues, and then hand articles over to support, who in reality don't understand them – resulting in more escalations and longer resolution times.
The Role of Product Data
Last year, Salesforce highlighted that the number one priority for support leaders is to upskill support reps with product knowledge. Now, product knowledge doesn't have to be a physical object. If I correlate the data of my SaaS product's digital footprint with that of my customer, I will get far more insight into why failures are occurring and how quickly things can fail. At this point let me discuss the role of product data. SaaS products are generating a massive amount of customer interaction data. The tooling around each SaaS product is also generating a massive amount of data. This tooling includes support tickets yes, but also system alerts, team messages, log files, product analytics and more. Early work in Natural Language Processing has helped support reps to manage and understand more clearly what a customer is stating, but it doesn't explain or give context to what a customer connected to your SaaS application is actually experiencing.
With product signals, it's easier to correlate and contextualize the data to your customer experience in order to identify the problem and solve it. All cloud companies have a plethora of data, whether it's logs or usage, mining that data and figuring out where things could go wrong is a much more efficient path to customer issue resolution. It leads to faster resolution, easier collaboration, and the build-up of tribal knowledge within the organization which moves the needle on increased agent productivity and greater customer experience
The Importance of Responding in Real Time
During COVID remotely managing employees has become a major priority, previously it was all about the customer experience. To be honest, this trend has always been there; it's just that the virus has made it more critical to success. COVID has made B2B and B2C companies become more digital, everything now revolves around technology. Huge technical support environments are being built. We are now in the business of self-service, how do you better service the customer either through a chatbot or a knowledge center.
My question is why do you need to build knowledge and documentation? If you have the product signals and correlations, it is far easier to identify the problem. The guidance to the support rep becomes real time, insights to management become real time, and product teams get a better understanding of support tickets and what impact they are having on revenue. Real time resolutions are now the big thing.
The Connected Support Rep
So, if the support rep has all the information in one place, then they can spend more time empathizing with the customer as opposed to logging into twenty different screens to figure out where the problem is. This single pane approach is not just about resolving the issue, it can also be of significant value to the organization. The rep can be more specific about the issue and explain what has gone wrong, providing more in-depth analysis, and explaining where mistakes have been made. Removing the bad experience and replacing it with a good one.
With the customer's product data you can achieve contextual awareness of what they are experiencing. First line support reps and managers can take the customer experience to the next level. Contextual awareness is how businesses can deliver modern support. Reps transform from being reactive to proactively growth oriented. A customer experience that converts support tickets from support issues to opportunities for growing the lifetime value of your customers.
This technology is relevant to both B2B and B2C. Organizations want to understand what the user did in their product so that they can provide the best support. In any sector that has a digital application (in the cloud with multiple APIs), you need a product that utilizes the latest AI and machine learning technologies to interpret the signals and enhance the user experience.
What the Future Holds
In the future, support should never be a disjointed experience, it needs to be in-point, in-app, where the user faces the problem. To achieve this don't add another self-service or engagement tool, add an intelligent tool which can be invoked when the user is in dire need. This is the future of support. Support experience becomes part of the product, not an afterthought.
Support should become a competitive advantage, a growth driver for modern SaaS solutions. At the moment many solutions can't tell you once a ticket is created what the impact of that ticket is on revenue. The future is happening now, it is using intelligent service operations tools to get support leaders a seat at the table in terms of the customer experience.