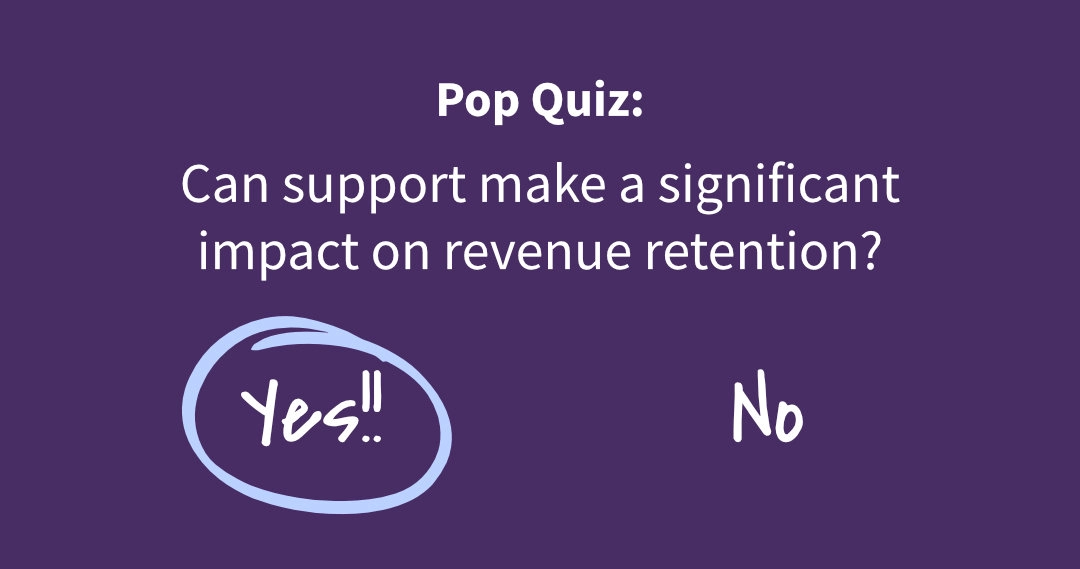 How Realtime SupportOps Can Drive Efficient Growth
For the first time in many years, SaaS businesses are prioritizing revenue retention over new revenue acquisition. This gives support leaders a seat at the "revenue table" –making them the epicenter for revenue retention. Since support is the "face" of the service experience, it is a key player in revenue retention. And a realtime support experience powered by intelligent SupportOps can drive an extremely efficient revenue retention growth strategy.
Data, Data, More Data
SaaS companies generate huge amounts of data that can be used to deliver an efficient and positive support experience. If you can integrate customer details, product usage, historical interactions and service data into your service experience, you can reduce customer effort, increase agent efficiency and drive retention.
Once the data is integrated, you need to build a data model that translates these realtime streams into insights that guide your agents with next best actions, give managers insight into operations and a shared view of the customer that accelerates collaboration across teams. This is how you transform the service experience with realtime SupportOps. It's more than just a list of widgets in the agents workspace, it's dynamic intelligence that adapts to each situation, always optimizing for efficiency and personalizing the support experience.
Intelligent SupportOps:
Help agents operationalize agent queues not based on first-in, first-out but on customer impact.
Help managers understand realtime trends and backlogs so they can ensure the best experience for every engagement.
Understand the attention you give a customer relative to business outcomes – enabling a support-as-a-service model.
Help managers customize impact models for operationalizing how agent queues prioritize tickets.
Jeremy Brooks, a Customer Success Director at Equinix, shared. "If you don't have tooling that serves up what happened, and why the customer is reaching out, you're going in blind. You'll have this back-and-forth where you have to figure out what happened, versus knowing right off the bat."
SupportOps Should Be Easy-to-use – Without A Data Scientist or Engineer
In the transformation to a product-led support model, support leaders need to derive insights from stitched data to:
Understand the sentiment of the customer with every interaction.
Predict escalations and resolve them at the frontline.
Understand trends on issues happening and how they are growing over a period of time.
Create product usage insights that prioritize bug and feature requests with a revenue perspective for product teams.
This not only gives support leaders visibility into their operations but also helps them build collective insights that can be shared with product and success teams. There's no need to log into Zendesk or Jira, extract and analyze the data to see what is going on with customer issues. Now they can trace the whole thread of a ticket or customer account with a centralized view. Even set up triggers for notifications if the sentiment or impact of customer interactions are changing.
Sean Peters, the Head of CX from Ada describes the benefits of TheLoops as, "One thing that has had a big impact is being able to access a single source of truth. We had some context in Slack, Jira, and Zendesk. A single view allowed us to provide not only quicker, but higher quality responses to clients."
Accelerate the Time from Insight to Action
Product-led support doesn't work unless you operationalize product usage insights within your support team's workflow. TheLoops intelligent SupportOps accelerates your team's actions by embedding insights into your workspaces and collaborations tools. For human customer touch points, it automates the manual analysis of identifying the best solution all within an agent's workspace. And for collaboration across teams, it embeds insights and automates trigger actions in 3rd party application within your existing collaboration tools. With TheLoops, you can take action if the risk scores of customer interactions are up or down, or if a ticket is likely to escalate. With these insights and automations, you can understand customer usage issues and take preventative action.
Final Words "Sustainable Growth"
SupportOps automation and insights provide an agile approach to customer support that increases the efficiency of making rapid changes. It multilaterally increases team productivity, customer satisfaction and business agility to achieve a sustainable growth trajectory.