On-Demand Webinars
ServiceRocket Increases Visibility and Efficiency with SupportOps
Overview
Discover the Transformative Visibility of SupportOps
In this webinar CX leaders Hanis Suhailah of ServiceRocket and Ravi Bulusu of TheLoops discuss how SupportOps can monitor accounts to alert agents, manage backlogs with realtime prioritization and provide agent quality assurance. They'll also discuss how SupportOps helps create low effort resolutions by assisting agents in their day-to-day work.
Hanis will share her experience of TheLoops and how its given ServiceRocket more visibility than the individual reporting of any of systems in her tech stack. For Service Rocket, having the powerful data analysis and automation capabilities is improving efficiency and helping them to scale their team.
Hanis Suhailah
Director of Support Services
Hanis Suhailah leads support services at ServiceRocket. She cultivates four-star customer support and engagement. Hanis and her team regularly exceed customer expectations, delivering an average NPS of +92% and CSAT scores of 99%. Her team uses the latest technologies to deliver prompt and well rated service experiences. She also believes in maintaining strong relationships with ServiceRocket's product and engineering teams. This feedback "aligns us all in a common goal to delight the customer."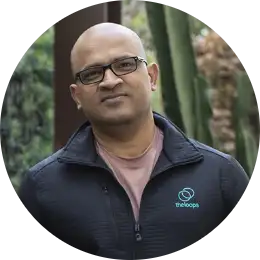 Ravi Bulusu
CTO and Co-founder
Ravi is an innovative engineer with extensive expertise in the design and development of distributed computing, realtime analytics and high availability products. TheLoops is Ravi's sixth start-up. His previous roles include CTO and Head of Engineering at Aisera, Chief Architect at Caspida (acquired by Splunk) and Senior Staff Engineer at VMware. Ravi holds numerous patents including "Dual-path distributed architecture for network security analysis" and "Enterprise security graph". Ravi has been working in realtime, machine learning for 25+ years.