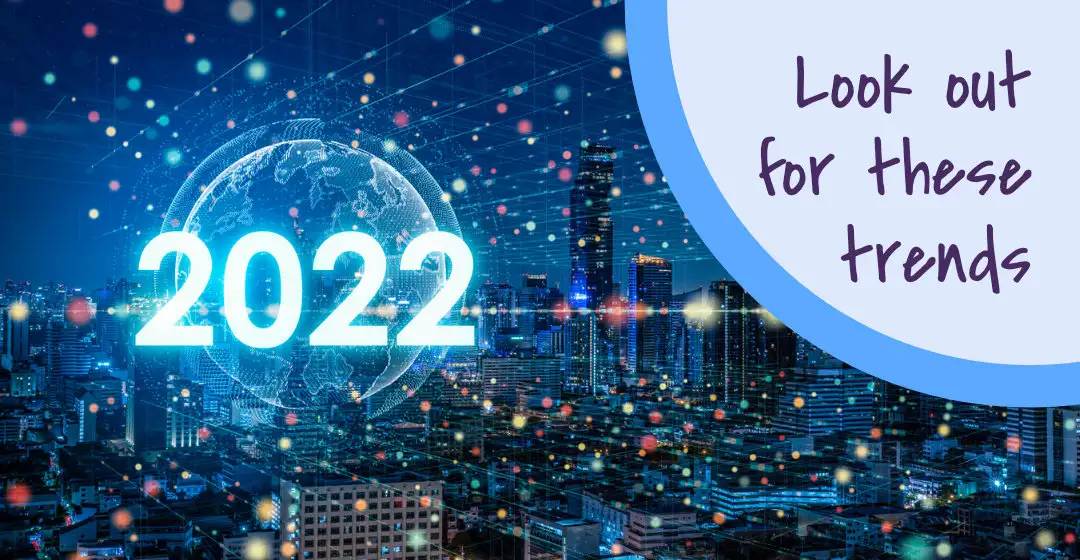 Customer Support Major Trends in 2022
In 2021 we've had so many unforeseen domestic and global challenges. While much of 2021 was spent reacting to events, now is the time to learn, grow, and plan for success in 2022 and start to think about what it might hold and how it might be different. Therefore, we sat down with Somya Kapoor, CEO of TheLoops, to get her insights into what the major trends will be this year and how they will impact business in general…
The Digital Experience Will Increasingly Be Hyper-Personalized
2021 was all about a dramatically accelerated shift to digital business brought on by the pandemic. Companies digitalized their data, and began the arduous journey of digitizing their services and customer engagement. Now as we begin the second leg of the shift to digital, products themselves are increasingly becoming digital. In 2022, as enterprises begin to accept the value of doing this, additional technologies will become available that help them to not only digitalize their customer engagement experiences but hyper-personalize the product experience. The role of this personalization will move beyond the traditional marketing expectation of increased loyalty to measurably extending the customer lifetime value. Services such as data-imbued preventive customer support will provide increasing value to the customer experience.
Increasing interest of younger generations in experiences over product is driving an explosive growth in the adoption of services in the experience economy, in 2022 younger consumers will be looking for increased value and justification of the services they use putting onus on the providers to increase quality through the adoption of AI and analytics for not only personalization, but also customization of products and experiences.
Automation, Analytics and AI
We live in a world where more digital businesses recognize that leveraging automation and analytics to support human-centric engagement will improve the quality of customer relationships and drive empathetic loyalty. In 2022 this trend will accelerate. Companies will prioritize the digitalization of big data, and in the process transform customer support from being a cost center to a growth driver.
The Pandemic and now the Great Resignation are fueling a dramatic need for productivity improvements. Technologies like AI and analytics will be the top investment areas for increasing the effectiveness and improving the work environment for employees and customer service representatives across the board.
All cloud companies have a plethora of data, whether it's logs or usage, and mining that data and figuring out where things could go wrong is a much more accurate and effective way to resolve customer issues. In 2022, AI will continue to be the way forward in driving this trend, as it leads to faster resolution, easier collaboration, and the build-up of tribal knowledge within the organization.
Customer Support Moves In-Product
In 2022, there will be more recognition that support should not be a disjointed experience, and it should never be twice the size of engineering, it needs to be in-point, in-app, where the user faces the problem. This will be achieved by adding intelligent AI-driven tools which can be invoked when the user is in dire need. This is the future of support. The support experience becomes part of the product, not an afterthought. Next year it will be more widely accepted that support is not only a competitive advantage, but crucially a growth driver for modern SaaS solutions.
The Demand for Real-Time Customer Support
In 2022, CEOs of SaaS will start to demand real-time metrics from the customer experience and customer support will have a notable role to play in this process. Driven by long known customer expectations and because of rapidly mounting digital competition spurred by the pandemic, customer support itself will become real-time.
Connecting closely with the customer, anticipating behaviors, and predicting issues before they happen with the help of big data will give companies competitive advantage. Companies with an eye to the future will continue to boost their data and analytics capabilities and harness predictive insights to connect more closely with their customers, and identify CX issues and opportunities in real-time.
Big Data
In 2022 the long tail of big data will finally catch up with the customer support and success functions, requiring them to adopt tools and techniques that mine this data for insights and answers to increase the productivity of their respective work areas.
I fundamentally believe the support experience cannot be different from the product experience in a SaaS world. In product led growth companies understanding data is critical. In 2022, the data in engineering and DevOps will be increasingly made available to support. Slowly, people are realizing that support can be a competitive advantage that drives growth rather than a cost of doing business. Next year, unified customer visibility, coupled with AI-driven operations, will become a key differentiator in delivering an effective customer experience and revenue growth.