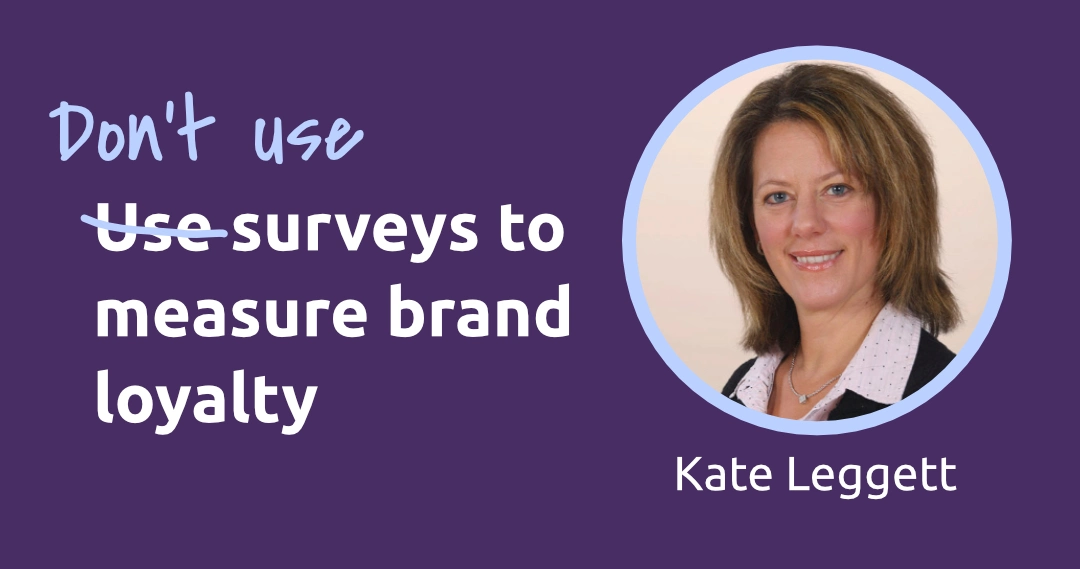 Q and A with Kate Leggett on the Future of SupportOps
We recently sat down with Forrester Analyst and VP Kate Leggett to hear her thoughts on the future of AI-enabled SupportOps. Her answers provide solid guidance on what's coming next.
Q: How Can You Make CX Journey Insights Actionable?
A: The first step in making CX journey insights actionable is to have a single view of data and insights that is shared across organizations which directly or indirectly engage with customers.
In most companies, data and insights are siloed within organizations such as frontline customer support, technical product support, support operations, customer success, and engineering. In fact, 68% of companies say that creating a single view of customer data and information is their biggest challenge in CRM or CX initiatives. In addition, these organizations do not share technologies or customer engagement processes. This means that teams are unable to deliver consistent, value-added customer experiences and this is eroding customer loyalty.
The first step in making CX journey insights actionable is to have a single view of data for their customer accessible to all customer-facing personnel.
The second step is to include not only known customer data, but also operational data, customer satisfaction and sentiment data, as well as behavioral and journey data. This expanded data set allows customer-facing personnel to understand the customer, their context and their actions – all of which can then be used to deliver consistent, personalized and value-added engagement. It also allows customer-facing personnel to quickly deliver value, in-line with customers expectations. Forrester data shows that 66% of customers say that valuing their time is the most important attribute to delivering great customer service.
The third step is to derive insights from the clean, complete data to detect early warning triggers and manage a customer's health for revenue retention and expansion opportunities. It can also be used to identify friction in product usage to drive operational and product enhancements.
Q: How Can the Post Sales Experience Contribute to Customer-Led Growth?
A: All post-sale experiences must be frictionless and deliver value at every step. Forrester data finds that 66% of US online adults say that valuing their time is the most important thing a company can do to provide them with good pre and post purchase online customer service. 47% say that they are very likely to abandon their online purchase if they can't find a quick answer to their question. This means that tickets received by your frontline support operations are indicators of customer distress, and potential points of abandonment to your product. Your organization must quickly resolve incidents and identify and address product issues to maximize efficient customer retention and growth objectives.
Q: What is Your Guidance to Support Leaders Looking to Increase Their Visibility and Agent Efficiency?
A: The main driver of great customer experience for agent assisted interactions is the ease of resolution. Forrester data shows that great CX impacts customer retention loyalty, enrichment loyalty and advocacy loyalty. These three drivers of loyalty have a material impact on top line revenue. This means that increasing agent efficiency has a real impact on company revenue.
Increasing agent productivity should be a top priority for customer support operations. They must pivot to using a data-driven approach to manage customer outcomes. Support operations must collect real-time data on agent performance, ticket backlog, agent processes, and customer satisfaction and health scores. They must (1) manage agent performance, identify skills gaps and coaching opportunities to enhance agent knowledge; (2) standardize and streamline agent processes to make agents more effective; (3) share data with engineering operations to manage ticket backlogs in real time in order to prioritize tickets with the greatest customer impact.
Q: How Do You Optimize Customer Outcomes?
A: Great outcomes are the result of your customers realizing the value of your product at each step of their usage journey. Great outcomes correlate to customer retention, enrichment and advocacy, which materially impact top line revenue.
Data-driven approaches must be used to optimize customer outcomes. You must understand support trends in real-time and use insights derived from these trends to continually adapt operations. For example:
Health and risk customer scoring: Health and risk scores by customer account can be calculated via attributes such as the number of escalations, the time to resolve escalations, product and feature usage metrics and customer satisfaction scores. These scores can be used to assess how likely an account is likely to churn.
Impact scoring: Incident impact scores can be calculated via attributes such as the number of similar open tickets, revenue at risk from impacted accounts, sentiment scores and product usage metrics. Impact scores can be used to prioritize agent backlog and engineering effort.
Customer attention scores: Attention scores can be calculated via attributes such as number of tickets filed by an account over time, their resolution rate including first contact resolution, resolution time. These attributes are correlated to account value and strategic importance. Drops in attention scores are used to prioritize accounts, and to proactively intervene with an at-risk account.
Q: How to Do You Measure Brand Loyalty Without Looking at CSAT and NPS?
A: CSAT and NPS surveys allow organizations to collect customer sentiment at a point in time, disconnected from, and after the activity that the customer was engaged in took place. Surveys are useful instruments to measure customer success, but they are not the only data points that should be used to measure brand loyalty.
Today, customers leave a data exhaust trail of every interaction they have with your product and with your brand. This data – such as customer journey and behavior can be mined for insights that are closer indicators of brand loyalty.
For example, data that are reflective of positive experiences include fewer drop-offs in customer journeys, high engagement with a product, and increased use of differentiated product features for example. Other data such as successful customer self-service resolution, fast agent-assisted incident resolutions, and proactive remediations also indicate high brand loyalty.
Data that are reflective of negative experiences are friction in customer journeys that require re-starts or lead to task abandonment, P1 outages that impact the company's performance or ability to meet their business objectives. Other data include high rates of incidents, and high rates of incidents that require escalation and take a long time to resolve and high incident re-open rates.