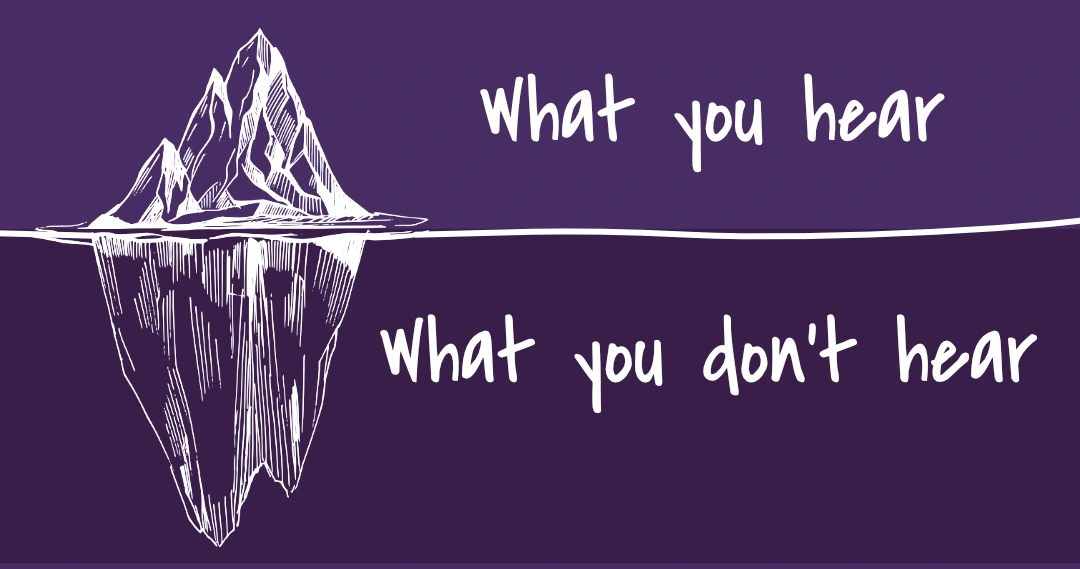 Voice of Service: Understanding your Customer for Revenue Retention
"Putting the customer first" is a deeply ingrained staple of the services industry. There are a lot of great things about it, but it is also the poster child for the current reactive state of the customer support model. You find yourself so busy responding to every little customer inclination that you end up directing resources to lagging indicators instead of focusing on the "leading indicators". With digital products, we are steeped in data. Every interaction and behavior is recorded. What you hear from your customer in support tickets or conversations, is really just the tip of the iceberg of what they are really trying to tell you.
Listening Is More Than Tickets and Conversations
Digital products have grown in complexity, creating ever larger waves of data that carry insights about your customers intentions. 71% of customers switched brands in the last year – 48% switching companies for better customer service according to a Salesforce "State of the Connected Customer" survey. There is a pressing need to streamline the operations of digital products with a critical focus on customer and revenue retention. This requires a more extensive view of the customer that looks beyond just direct customer feedback. By deriving additional insights from user, support and product data you can create a much more powerful signal, the Voice of Service. It can inform and streamline every step of the customer engagement from frontline agent to customer success to engineering. It can guide business decisions on bug and feature requests with a clarifying view of revenue and customer impact.
Gartner also points to the failure of CSAT and NPS surveys to predict customer loyalty. Gartner recommends a Value Enhancement Scoring (VES) model based on a broad composite of data sources. Gartner research shows that VES dramatically outperforms traditional service metrics in predicting customer loyalty. It does this by evaluating how the service interaction affects the customer's ability to use the product and confidence in their purchase decision. If you increase the customers' positive feelings toward those two concepts, it increases the value they derive from the product.
Moving Support from Reactive to Proactive
The greatest effect of the Voice of Service is being able to predict the needs of your customer before they decide to hit the exits. Predicting customer needs and being able to assess the impact of business decisions on satisfaction leads to a transformation of your engagement model. From reactive to proactive. With knowledge you can take decisive actions.
It is increasingly becoming apparent that focussing on reactive customer support doesn't work and isn't revenue generating. In a recent Accenture report, "End-to-Endless Customer Service", only 1 in 5 organizations view service as a value center. However, those 1 in 5 companies achieved 3.5X more revenue growth than those perceiving service as a cost center. By shifting to a more predictive service model, businesses have an opportunity to provide greater value to customers and drive growth for the organization from existing relationships.
Voice of Service Predicts Customer Intentions
One of the greatest challenges in using service to grow revenue is infusing service-generated insights throughout your front office and into product design. Success hinges on learning from people, processes and insights scattered across a siloed technology stack. Advanced analytics and AI can be a critical tool in monitoring and extracting insights across such a landscape in order to continually improve customer interactions.
With a Voice of Service view of your customers, you know exactly what they are doing, and what is happening downstream. You can now contextualize data into actionable insights for every customer touchpoint. Overtime you can see how much attention is given to higher paying customers and how this relates to renewals. Proactive support demands a deep understanding of customer needs with predictive capabilities that anticipate and identify when you're at risk of not meeting customers expectations.
The Voice of Service takes into account every data point of your customer relationship both the literal statements but also the unspoken behaviors in your product allowing you to have a crystal clear view of their intentions and expectations. The bottom line is if you want to increase loyalty, you have to help customers see more value in your product– not just solve their ad hoc problems. You have to start to ask forward-looking questions. If you can create your Voice of Service then you can transform your support operation into a proactive service model.