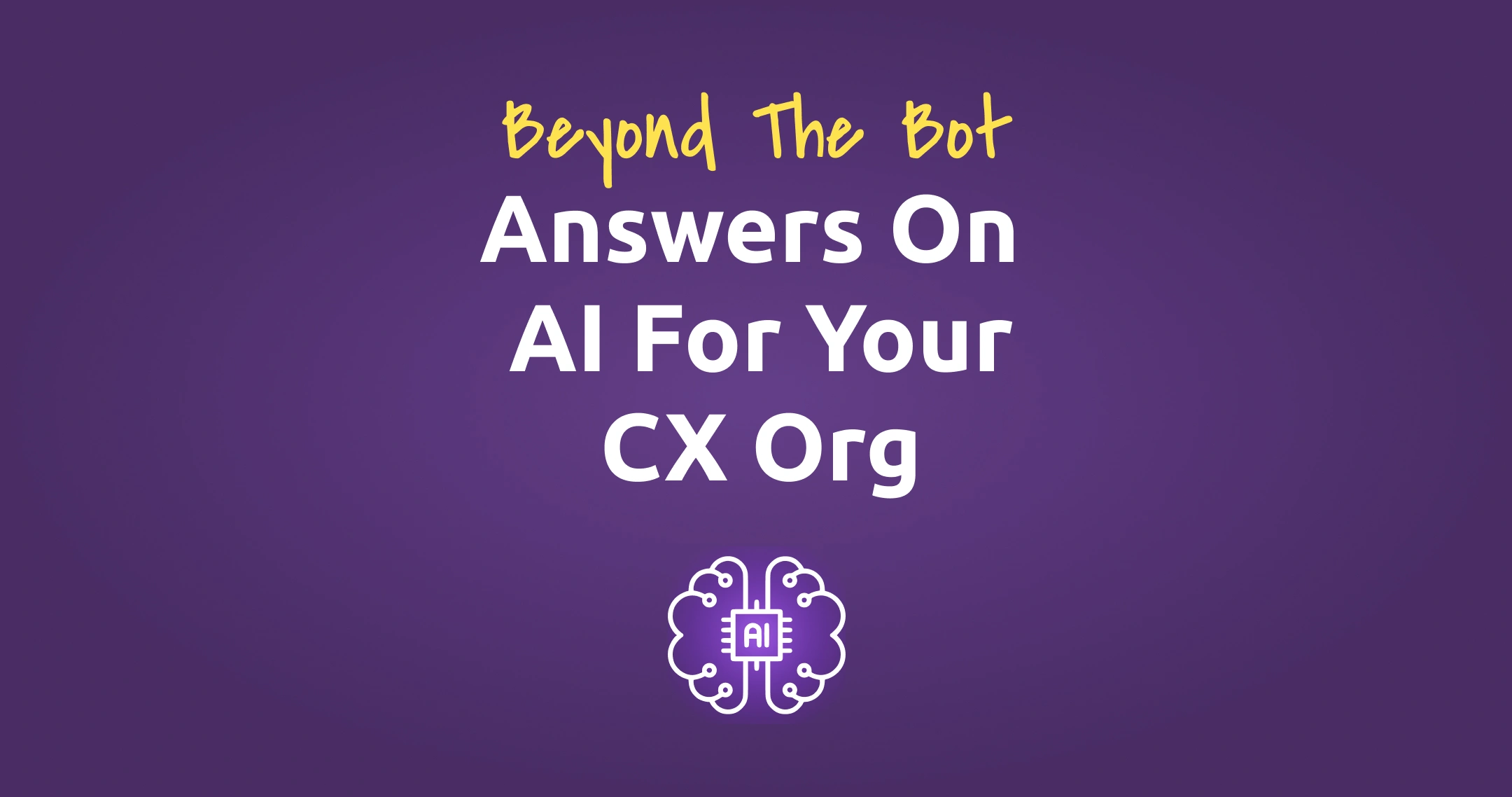 Beyond The Bot: Answers on AI for CX
Although we're halfway through the year, we can officially declare 2023 the year of AI thanks to Chat-GPT.
But those who have been building in this space for the last 15-20 years know that there is so much more that goes into AI especially when it comes to CX.
Generative AI is just one aspect.
Back by request, we're gathering Santosh Addkani, Senior Director of AI for PayPal with 18 years experience in the AI space, and TheLoops Co-Founder and CTO Ravi Bulusu, who holds several patents for Machine Learning together for a chat, "Beyond The Bot: Answers on AI for CX."
Come learn from the experts and hear how they're using AI across services including:
Trend detection

Prediction,
Scoring
NLP and now,
Generative
As you research AI further and evaluate how to apply it for your CX team, we want to provide you with a forum and opportunity to learn about various AI use cases. We'll help you answer if building out AI is something you can do on your own and when it's best to partner with experts to accelerate capabilities.
RSVP now for May 16th, 2023, 10:00 am PST.

As the title alludes, your questions are certainly welcome! Let's decouple these concepts together.