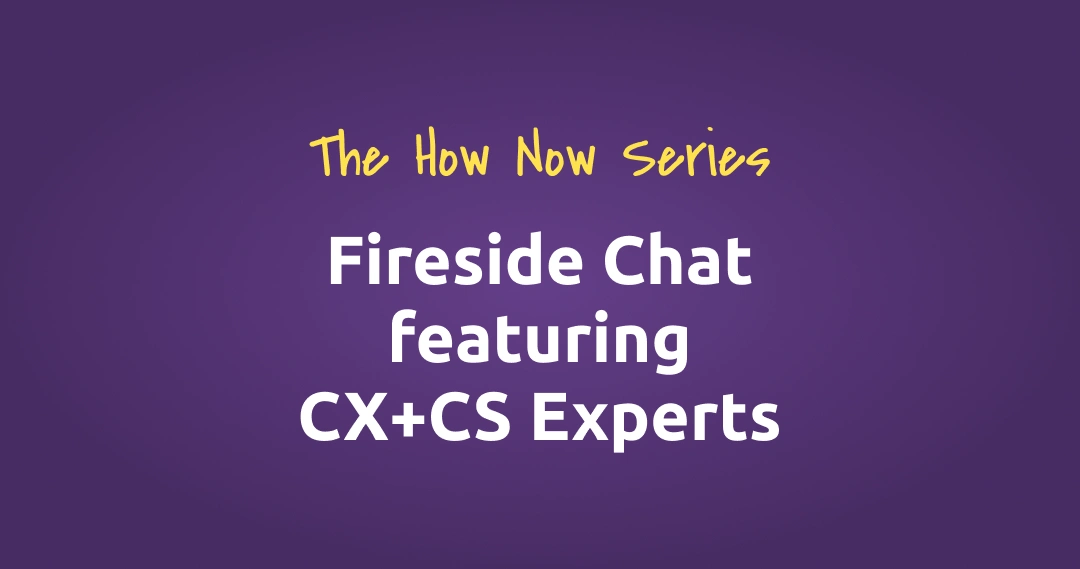 CX Transformation With The 3 T's Of Ticketing
There is no silver bullet to transforming your CX org with AI.
Change does take time but as they say, time is money and can also be futile to frictionless CX.
If you've ever wondered, "At what point am I ready to utilize AI for CX/support ops?" or, "What do I need in place to implement AI?" the How Now Series is for you.
Our first session is a fireside chat session featuring Craig Stoss, Director of CX Services at PartnerHero, and Somya Kapoor, CEO+Co-Founder of TheLoops entitled, "Beginning Your Personalized and Preventive CX Transformation With The 3 T's Of Ticketing."
-Ticket Deflection
-Ticket Enhancement and
-Ticket Avoidance
We'll provide a framework outlining where each of these corresponds to proactive support, personalized support and preventative support.
Sign up and join us from 10:00 am PST-10:45 am PST on 02/16/2023
There will be a Q+A portion specific to AI for CX transformation, or anything else that you've been contemplating, so please bring your questions, too.
---
To learn more about TheLoops, check out our integrations and platform page here.